On Sunday, July 17th, I began my week of competing for the Miss Teenage Canada title. After a morning of preparations and commuting, and then arriving to the hotel for 4pm, I eagerly travelled to the 12th floor to meet the 53 other delegates from across Canada. After a brief welcome party, our rooms and roommates were assigned. I'm so happy to be sharing a room with the beautiful Miss Teenage British Columbia: Ariel! But the meeting fun didn't end there. At 7:30pm, we all left our rooms for the opening night party!
That evening on the 12th floor of the Holiday Inn International Airport, you could find elegantly dressed delegates and chaperones, the gorgeous 2015 Miss Teenage Canada – Sarah Wojcik, and the generous sponsors of Miss Teenage Canada. After a few hugs and pictures, I began my tour around the sponsor tables.
OPENING NIGHT SPONSORS
Golden Glamour Goddess
Being a full time training dancer, I spend my mornings to evenings inside of a studio sheltered by the sunlight. So how does that make my skin look? Well, if you look up the movie Twilight, you can compare me to the lead actress, Bella. I'm not the only girl who has ever entered a pageant with this, or a similar, situation, though thanks to Golden Glamour Goddess, no one would be able to even guess we are sun-deprived. Golden Glamour Goddess is sponsoring spray tans – a tan brings out definition, which sculpts a body's physique. Thank you Golden Glamour Goddess for looking out for us!
Additionally, they are sponsoring eyelash extensions, and I personally was spoiled with a welcome gift – a body butter that smells absolutely delicious. Eyelash extensions are super convenient to have when considering the time saved from having to fix up eyelashes for early morning outings. (Yay for more sleep). Safe to say, although maybe also cheesy, Golden Glamour Goddess doesn't fail to make us delegated feel like golden, glamorous goddesses!
V.P.I. Canada
Next stop was V.P.I Canada. Know when you're
outside, and you get inspired to take a photo? And then you feel so great while having your photo taken, but seeing the result doesn't add up? Why? Because you were squinting!
Well, this has been the story of my life because I have never been able to find a pair of sunglasses that suit my face. But that journey ends now – thanks to V.P.I Canada! I absolutely love my new Boléro Round Frame Polarized Sunglasses! Thank you #VPICanadaLTD for sponsoring us all designer sunglasses. I'm so excited to wear my #sunnies outside when we go touring throughout the week.
Nuvango
Did someone say clothes? Clothes are one of a girls best friends – and Nuvango sure upped my friends list! Thank you #Nuvango for sponsoring the Miss Teenage Canada delegates with these unique pieces of clothing.
Fun fact: Did you know that Nuvango's clothes are inspired by artists from all over? Now THAT's unique, and definitely a great way to stand out in the fashion industry.
I'm so excited to experience the #nuvangostyle first hand as we will be visiting their headquarters closer to noon today!
Sweets Canada
I go through so many phases, many involving food! Once, I was obsessed with white chocolate. Over indulging in that lead me to liking milk chocolate. More overindulging sparked happy taste buds for dark chocolate. But now what? Do the chocolate limits cap at those three kinds mixed with some wafers and peanut butter? Not in Sweets Canada's eyes. Sam Dhutia from Sweets Canada was at the party constantly re-sparking my love for chocolate. With very unique flavours – like dark chocolate lavender, and banana caramel cinnamon bars, my tastebuds were never tired of sampling. The happiness didn't stop there – on my way to another booth, I opened the gift bag from Sweets Canada and saw gourmet chocolate bars and Q'Bites! Thank you Sam for being so generous – chocolate is surely going to help sweeten me up for the week ahead!
The edible flower bar I received in my welcome bag was flavoured "Dark Chocolate Matcha Green with Jasmine Petals". As tempting as it is to eat it all at once, I'm planning on continuing to savour it little by little throughout the week in order for this great taste to last for as long as possible. I also received a package of white chocolate cashews. I absolutely love cashews, so am saving this treat for celebrating after nationals. (Again, the temptation may be too strong to wait much longer).
BRADLEE RYALL GOLF ACADEMY
FORE!
Bradlee Ryall Golf Academy helped to make Monday's Sponsor Party extra exciting, giving each delegate the opportunity to play some mini golf throughout the evening. To make things the most exciting, they were holding a contest: whoever could get a hole-in-one in every round wins a Nuvango shirt.
Although indoor mini-putt cannot get too dangerous, there were definitely a few strong swings swung throughout the game (try saying that 10 times fast). In the end, Shawna W was the lucky hitter, swinging her way to a hole-in-one victory and a designer shirt.
But the contests don't end there. Bradlee Ryall Golf Academy is giving the delegates a few group lessons on two different courses tomorrow. Afterward, the two highest scorers after playing a one-hole golf game will win golf jackets from SWING active wear!
I'm so excited to go putting again tomorrow!
Archer's Arena
First we ducked from flying golf balls, and
then we ran from arrows. Okay, us delegates weren't that uncoordinated,
 however we are all excited to further our practice in archery. #ArchersArena brought a big bow and arrow (with a giant marshmallow on the sharp end) that I realized I was eventually holding wrong! I'm glad to be visiting the Archery Tag in Toronto at Archers Arena on Thursday July 21st to better practice my skills. Who knows, maybe we'll play #combatarchery, #archerytag, or #gameoffoam?
Hashtagio
Who loves hashtags? We love hashtags! In this generation, we live, love, and hashtag 24-7. Hashtagio is helping us delegates stay up to date with this generation's trends by publishing our social media tweets, likes and instagrams tagged with #MissTeenageCanada2016, and even sharing it on the big screen during our live events. Hashtagio is a Social Media Aggregator and User Generated Marketing Platform. Not only will we be able to see our phone-sized photo blown up before our eyes, but so will our parents and other followers! By clicking this single feed URL, any followers can join the Miss Teenage Canada journey. Fortunately, these memories will stay with us forever, with a mass of our posts being archived on all things Miss Teenage Canada related.
Storia PR. Inc
It is amazing to be living the experience of a 2016
Miss Teenage Canada delegate. From the friendships, to the training, to the events, to the generous gifts – I can't express my gratitude for all of the support and love we are receiving. But don't just leave it up to us delegates to enjoy this experience. A more current way to be apart of our daily adventures is to follow StoriaPR!
MORE SPONSORS
Archer Dental
Each delegate will be supplied with their
very own high quality Oral B traveler's toothbrush specially monogrammed from Archer Dental!
Rimmel London
A girl can never have too much makeup, and hearing that 
Rimmel London will be providing all of us delegates some products for our welcome bags just exploded glitter in my stomach. On top of that, Rimmel London is further spoiling us delegates by setting up a make-up station at the welcome party.
Sally Hansen
Sponsoring gifts for our welcome bags, Sally Hansen
knows just how important it is to always look100% when going for a pageant title!
Bata Shoe Museum
It was on May 6th, 21 years ago, 3217 Bloor St West, Toronto became the home of the Bata Shoe Museum (BSM). Housing thousands of shoes and related artifacts, the #batashoemuseum is the perfect place to learn and appreciate the history of shoes.
Especially as pageant contestants, who spend their days walking in high fashion shoes, it is important to know the history of what adds those extra inches to our height. This is why I am so excited to be visiting the BSM today! Search my title on Facebook, Twitter and Instagram and click "follow/like" in order to share the exciting with me!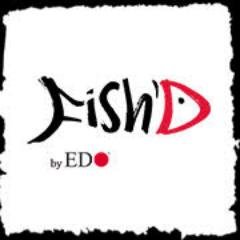 Fishd By EDO
Did you know that Fishd by EDO brought the first sushi burrito to Canada through making them at other restaurants? Sushi and burritos are two of my favourite foods, so how amazing does a sushi filled burrito sound!? TOO AMAZING! Thank you FishD by EDO for bringing this to Canada, and for sponsoring us delegates as we compete for the crown. So privileged to be sponsored by such a unique company.
Yogen Früz
The perfect place to satisfy that "I want something
unhealthy but still want to eat healthy"? craving.
TODAY'S PLANS
I also want to thank Miss Teenage Canada for the Ontario sash, and MTC t-shirt and hat. I'm really looking forward to wearing them all!
Well, as mentioned, today we will be visiting Nuvango and BSM. However, much more activities are planned in the schedule that will kept as surprises for us. Stay tuned, and follow me on social media, to hear all about the great events and surprises!
xo
Isabella
Miss Teenage South Central Ontario 2016
Save
Tagged with:
Archer Dental, archersarena, archerytag, Bata Shoe Museum, Blog Assignment 3, Bradlee Ryall, combatarchery, designer sunglasses, Edo, fashion clothing, gameoffoam, Hashtagio, Hotscript, influencers, Miss Teenage Canada 2016, missteenagecanada2016, mtcw, Nuvango, ryallgolf, sponsor, Sponsors' Party, SQ1, sunnies, Sweets Canada, V.P.I. Canada, VPICanadaLTD, ‎nuvangostyle‬